Advisors & Representations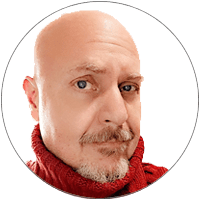 MANUEL ALVAREZ
VIX
Miami, USA
Manuel Alvarez is currently the Senior Creative Director of VIX, one of the largest video publishers in the world. Previously he was the Head of Creative Content for the Public Affairs & CSR Department for MTV, Nickelodeon, VH1, Comedy Central and The Paramount Channel in the Americas. From 1995 to 2009, he led the Creative Department of MTV Latin America where he developed new programming and the production of innovative content for different platforms and events. He was also the Creative Director for several channels and advertising agencies in the US for the Hispanic audience. He has been judge of the News & Documentary Emmy Award for the National Academy of Television, Arts and Sciences (United States).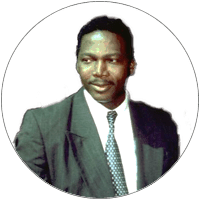 BERIFI APENTENG
Accra, Ghana
Mr. Berifi Apenteng is a Media and Communications Consultant and the Chief Executive Officer of CorpCom Ghana, a Strategic Communications Company. A journalist and lawyer by training, Mr. Apenteng has extensive background in Media and Communications management with over thirty years experience in Radio, Television, Newspaper and Film. He was one time Director General, Ghana Broadcasting Corporation, General Manager, TV3 Network Limited, Managing Director of Graphic Communications Group and Managing Director, TV Africa. He sits on a number of Boards and is currently the Chairman of the Governing Council of the Ghana Institute of Journalism. Mr. Apenteng holds an Executive MBA from the University of Ghana Business School and is also a Barrister-at-Law.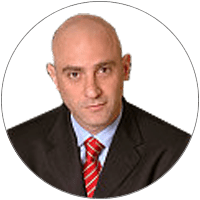 REPRESENTATIVE FOR CENTRAL AMERICA
ANDRÉS BADRA
Corporación Medcom Panamá, S.A.
Panama City, Panama
Andrés Badra is a Venezuelan Publicist graduate with honors and 25 years of media experience. In the past, Badra planned and executed strategies for 4 major television companies including IPTV Deployments and Pan Regional Cable Television Stations. Now residing in Panama, and overseeing 3 Networks Operation for the country's leading multimedia company Medcom. He is an active member and 6 years' Juror for the International Academy of Television Arts & Sciences (Emmy's International). Andrés Badra had prepared over 50 television professionals in different countries and areas to become industry leaders and experts around the globe.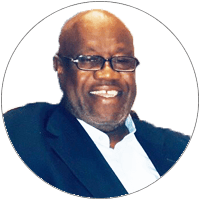 REPRESENTATIVE FOR AFRICA
FREDERIC FRITZ BAFFOUR
Consultant
Accra, Ghana
Frederic Fritz Baffour has a Master's Degree in Mass Communication from Leicester University in the United Kingdom. Fritz has worked in retail management, advertising and as a presenter/producer/director in radio and television in several countries throughout the world. With his own media production and consultancy company, Tropical VisionSTorm Ltd, he has produced quite a number of award-winning television documentaries and also the highly acclaimed human interest television series, "Sincerly Yours.
Going into politics later on, Fritz was appointed Minister of Information for the Republic of Ghana. As a parliamentarian, he was Chairman of the Select Committee on Defence and Interior. In 2017 Fritz retired voluntarily from Parliament. Apart from various political positions held, Fritz was Chairman of the Ghana Museums and Monuments Board, Acting Managing Director of the Ghana Tourist Development Company. He has lectured on various subjects in various educational insitutions at home and abroad.
Fritz also has a lighter side and was very much in demand as the master of ceremony at prestigious events worldwide. He has acted in several films which have been international box office hits and performed as a crowd pulling stand-up comedian prior to his stint in politics.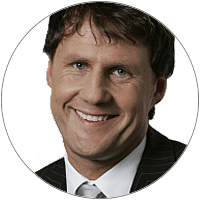 ACHIM BEISSWENGER
Founder & Organiser of the Audiovisual Media Days
Munich, Germany
From 1996, after studying marketing communications at university, Achim Beisswenger was head of sales at IA Television (now TV Berlin) and subsequently at the news station n-tv in Berlin. In 1999 he moved to Bavaria Film in Munich, and from February 2003 to September 2008 he was a member of the management team and head of marketing and distribution for Bavaria Film Interactive. Beisswenger is an expert in the cross-media use of audiovisual media. He has worked successfully with well-known brands such as Audi, Axa, BMW, the German Post Office World Net, Krones, O2 Germany and SAP. He is a founding member of the Corporate TV Association (CTVA), teaches at the FHAM Erding on the media management course, is a consultant and publishes specialist articles on the subjects of branded entertainment, corporate TV, online video and Web TV.
PROF. DR. KOFI DE HEER
Professor of Surgery
Hamburg, Germany
Medical and postgraduate training at the University Hospital Hamburg Eppendorf. Specialist in surgery and visceral surgery at University Hospital Hamburg. 1980 qualified as Lecturer in surgery and became Professor of surgery, University of Hamburg in 1985. Appointment as Chief Surgeon at ELIM Hospital in Hamburg 1992. Awarded the Ludwig-Rehn Scientific Prize 1976, Middle Rhine Society of Surgeons donated by the Chamber of Industry and Commerce in Frankfurt am Main, and in 1981 Konjetzny Award for Cancer Research, Cancer Society in Hamburg.
GRANT EUSTACE
Writer and Consultant
London, United Kingdom
Grant Eustace is one of the UK's most experienced corporate writers, with over 240 scripts to his credit across a wide range of industries, for clients in eight countries, and the winner of a dozen international awards. In addition, he writes for other media such as cinema, radio and audio, as well as working as a broadcaster and corporate communications consultant. He lectures at the British National Film and Television School, and regularly speaks at international meetings. He is also a member of the Board of Advisors of the US International Film & Video Festival in Los Angeles. Appointed March 2008 Editor-in-Chief World Trade Center Television.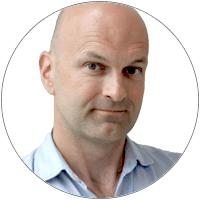 RICHARD FABB
Creative Director, LiveLab
Senior Lecturer, Griffith Film School, Griffith University
Brisbane, Australia
Richard Fabb is a BAFTA and Royal Television Society award-winner producer. Since 2014 he has been Creative Director of LiveLab, the commercial production arm of Griffith Film School, and a Senior Lecturer. Before joining Griffith he spent six years working in Sydney, principally for Andrew Denton's Zapruder's other films, on Hungry Beast, Randling, and Can of Worms, as well as shows for The Comedy Channel, Seven, Ten, and SBS, including Legally Brown and The Full Brazilian. Originally from the UK, he spent the nineties working on Channel 4 News as a Producer and Foreign Editor; he was a producer on the BBC4 revival of the classic Channel 4 discussion programme After Dark; and he made documentaries for Channel 4, RTE and CNN, including Young, Nazi and Proud with David Model, and Exodus From Africa, with Emmy-winning filmmaker Sorious Samura.
At LiveLab, Richard has been heavily involved in Create Queensland, a unique collaboration between YouTube and Queensland Government, which pairs YouTube Creators with student filmmakers, in a broad program to nurture YouTube creative talent. He oversaw the Twisted Fates series of horror shorts produced through Create Queensland for the SasEffects YouTube Channel. He is an advocate for greater student engagement with online content and was Executive Producer on Two Weeks, a 9-part LGBT web series that has won a number of awards on the web and mainstream festival circuit, prior to its online release.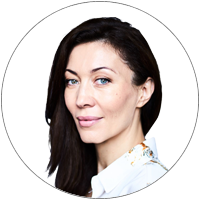 MONIKA GOSSMANN
Acting Professor/ Actress/ Theatrical Director
University of Florida, Gainesville, FL, USA
Monika Gossmann graduated from the famous Moscow Art Theatre School of Stanislavsky. During her training, she performed at the Moscow Art Theatre as Anna Petrovna in Chekhov's Platonov and the Moscow Theatre for Music and Film in the Musical Chicago. She has performed worldwide with the Tiger Lillies Circus and at many German Theatres notably as Lady Milford in Intrigue of Love and as Miss Julie in Miss Julie. Monika also starred in European TV shows Art detective Mozart, Judgement Day, SOKO, Coast Guard, and Catharine the Great. International Feature Films: Iron Sky, Maximum Impact, George, The Unforgiven, and Kangaroo Chronicles. She became a Lucid Body Teacher, a Somatic Acting Technique. In 2014, she opened her own studio, the "LUCID BODY Room Berlin".
Monika also teaches for NYU Berlin, Copenhagen Staten University, Copenhagen Skuespillerakademiet, Moscow MXAT, and Actors Space Berlin. In recent years, she has also led masterclasses for FINDplus at Schaubühne Berlin. In 2013, she directed the play STRIPPED by Stephen Clark, followed by The Stronger by Strindberg, Stadt Elegies by Rilke, Gruss vom Meer by Pasternak & Rike. She also directed The Snowlion by Tenzin Tsundue for Dalai Lama's Tibetan Institute of Performing Arts in Macleod Ganj. In 2016, she founded her own theatre company "Teamonfire Productions". She has written her first musical, Dorian, based on Oscar Wilde's The Picture of Dorian Gray, which has been contracted by Rodgers & Hammerstein. She wrote a play HUMBOLDT, which she directed; it premiered in Moscow, Omsk, Berlin, and Bayreuth in 2019.
2021 she directed her first award-winning feature film " Thress Sisters". She starred in David Fincher's latest movie MANK with Gary Oldman, winning 2 Oscars. Most recent works are HBO " Staircase", " BBC " A spy among friends", " The unlikely Pilgrimage of Harold Fry", Apple TV " Little America".
Since 2019 Monika has been an Assistant Professor at the University of Florida for Acting & Somatics.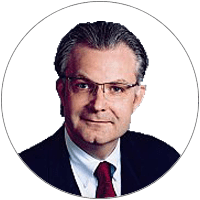 FRANK HEINRICH
Stensington Internationale Management Akademie
Hamburg, Germany
Frank Heinrich, Hamburg, studied media management and marketing and was a trainee at the publishing house Gruner + Jahr. In 1985 he became Head of Press and Information at RTL Television in Luxembourg and Cologne, then in 1988 Head of Communications and Programme Planning and a member of the board of directors. After subsequently working as Publisher at Kellerer & Partner (Ebner Group) in Munich and also editor-in-chief of Medien Bulletin, in 1994 he became Head of Press and PR, company spokesman and member of the board of directors of the Berlin-based TV broadcaster SAT.1. From 1996 he was CEO of Viscom Int. Medien- und Kommunikationsberatung S.A R.L. in Luxembourg, with major clients in both Europe and the US. Then in 2005 he became Head of Macromedia University of Applied Sciences in Media in Hamburg, and a member of the presidency of the university and 2007 until 2011 Director of the European Media and Business Academy (EMBA) in Hamburg, Berlin and Düsseldorf. At present Frank Heinrich is Managaing Director of Stensington Internationale Management Akademie.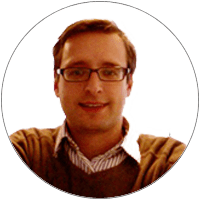 PROF. DR. TOBIAS HOCHSCHERF
University of Applied Sciences
Kiel, Germany
Whilst studying film, languages, literature and cultural studies in Hamburg, Kiel and Liverpool, Tobias Hochscherf worked for various media corporations and as a free-lance film producer. His doctoral dissertation at the University of Liverpool (UK) analysed aspects of the impact of continental filmmakers in Britain. From 2006 to 2009 he worked as senior lecturer in film and television studies at Northumbria University (UK). He joined the University of Applied Sciences at Kiel in September 2009 where he teaches various undergraduate (BA) and postgraduate (MA) modules on media, film and television.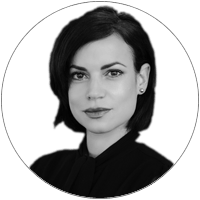 Prof. Dr. Zuzana Ihnatova, PhD.
University of Applied Sciences
Kiel, Germany
Zuzana Ihnatova studied Communication at Columbus State University in Columbus, Georgia, USA, Marketing Communications and Media Studies at the Pan-European University in Bratislava, Slovakia. Her dissertation thesis was focused on the effects of cultural factors in national advertising. Zuzana Ihnatova has written numerous scientific publications and was a speaker at various international conferences in Spain, France, Czech Republic, Austria, Brazil, and Turkey. From 2013 until now she has been teaching at the Pan-European University courses in Marketing, Marketing Commmunications, International Advertising and Intercultural Communication.
Her past professional experiences (2013-2017) include positions of the Head of the Media Center and Head of the Marketing and Sales, both at the Pan-European University. From 2010 till 2017 she was the Editor-in-Chief of the awarded university magazine "Like magazine PEU" and the Slovak version of the scientific journal "Global Media Journal". Before entering the academic field, she was responsible for brand management at Crowne Plaza in Slovakia.
Zuzana Ihnatova currently works as a Visiting Professor at the Faculty of Media at the University of Applied Sciences Kiel, Germany and teaches courses in Corporate Video, Audiovisual Communication and Marketing Communications.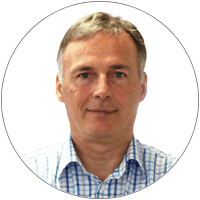 CHRISTOF JOHANN
M4 Automotive GmbH
Hamburg, Germany
After spending 20 years in the news business (ARD Aktuell, N-TV), Christof Johann in 2001 started his own television and film production company, which has been part of the international Markenfilm Group, Hamburg, since 2011. M4 Automotive in particular is focused on all kinds of moving images related to cars, motorcycles and all new mobility options. Customers include German and international television stations as well as leading car manufacturers (Audi, BMW, Toyota, Seat).
As a producer and director Christof has created more than a thousand reports, documentaries and magazine formats. For many years he taught Creative Storytelling at the Bauhaus University Weimar, Germany, and also at the Zürcher Hochschule der Künste (Zurich University of the Arts), Switzerland.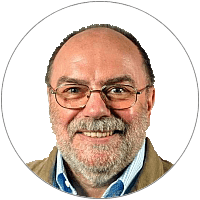 DIETER KAISER
Media Consultant
Cologne, Germany
Following degree courses in history and philosophy at the universities of Cologne and Bonn, ending up with a master's degree, Dieter Kaiser completed an extensive traineeship working for radio and television. He then went on to work as a freelance author and director, producing numerous documentaries for various television channels. After taking up a permanent post as editor at Westdeutscher Rundfunk (WDR), a public channel, he worked as executive and commissioning producer in the editorial department specialising in political subjects and in the "Culture and Society" and "Science/Ecology" departments. In 1990, he was appointed editor-in-chief of the animal and nature programmes section, where he supervised a large number of both individual films and major series produced by German producers and / or on the basis of international cooperations. Many of these films won awards at national and international festivals. He has been working as an independent media consultant since 2008 and has already been chosen for the judges' panel at several festivals in Germany and abroad.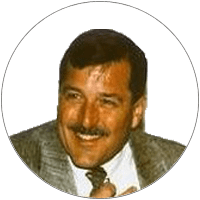 REPRESENTATIVE FOR NORTH AMERICA:
CHRIS KATER
Springfield, VA, USA
For many years Chris Kater was the President of Video Placement Worldwide (VPW) taking care of an efficient and reliable video-based promotion and placement service, offering creative solutions to specific corporate personalities and needs. Kater specialized in working with corporate, government, trade association and non-profit organizations. Kater is a past VP of International Competitions for the Council on International Nontheatrical Events (CINE) festival, a Blue Ribbon Panel Judge and Award Presenter for the New York Festivals and also President of Inforfilm International, a group of international informational distribution specialists. Today he passes on his wide experiences as a media consultant.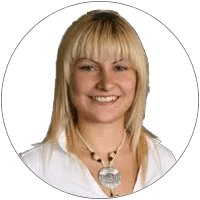 REPRESENTATIVE FOR THE MIDDLE EAST:
SANDRA KAWAR
Amman, Jordan
Sandra E. Kawar is a renowned Jordanian/ International Film & TV Producer/ Director with International slate of projects. A renowned effective media expert throughout the Middle East region, with media projects that made an impact on local communities. A former judge at the Earth Journalism Awards 2009, and served as a Judge for the International Academy of Television Arts & Sciences 'Emmy Awards' in 2008.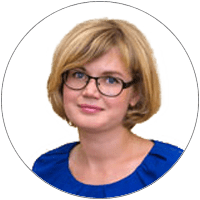 YULIYA KOLESNYKOVA
Europa-Universität
Flensburg, Germany
Yuliya Kolesnykova studied literature and German philology at the Bohdan Khmelnytsky State Pedagogical University of Melitopol, Ukraine, and at the Christian-Albrecht-University (CAU) in Kiel, Germany, she did pedagogical and media studies, focusing on rhetoric, visual rhetoric and film science. From 2013 to 2017 she was a lecturer in rhetoric, creative writing, advertising and film studies at the University of Applied Sciences in Kiel, with a focus on researching Ukrainian film. She is writing her doctoral dissertation at the University of Flensburg on the same topic. She has also been a speaker on the subject at several scientific conferences. She was part of the organising team for the international congress "effects and rhetoric"; and for the international summer school for journalism in Kiel. Since 2017 she has been at the University of Flensburg focusing on media education and the culture of schools.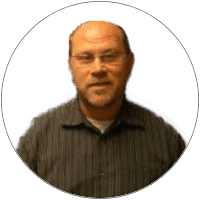 MARK KORNMANN
National Park Foundation
Washington, DC, USA
Mark Kornmann is the Senior Vice President for Grants and Programs at the National Park Foundation, the charitable partner for the National Park Service. Kornmann is responsible for administering grants to the national parks in the areas of youth, conservation, professional, and community engagement. The National Park Foundation grants over 28 million dollars each year in support for the national parks.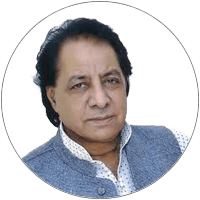 REPRESENTATIVE FOR INDIA:
DINESH LAKHANPAL, Argora Films & Media Inc. / Lakhanpal Productions
Mumbai, India
Dinesh Lakhanpal, a creative writer-turned-journalist-turned film maker, heads a leading production house in Mumbai, India, the Mecca of Indian Film and Television Industry. With four international and two national awards, he has to his credit more than seventy documentaries and short films, a feature film as Director-Script Writer and hundreds of articles contributed to almost all leading Hindi and English newspapers and magazines in India, on subjects as varies as Food, Hunger, Agriculture, socio-economic, socio-political, art, literature and traditional crafts including some biographical work on some leading Indian personalities.
He has actively participated in various International events like International Hindi Conference on Hindi Teaching in SEA at TUFS, Tokyo, Japan, COP 7 of the CBD Meeting at Kuala Lumpur, World Forum on Communication Rights, WSIS, Geneva, Switzerland, 7th World Hindi Conference, Suriname, Regional Seminar for the Protection of Farmer's Rights, Kathmandu, Nepal, World Summit for Sustainable Development, Johannesburg, South Africa, Conference on Sustainable Justice, Montreal, Canada, Conference on Intellectual Property Rights, Developing Countries and Poor People, held by UK Govt.'s Commission on IPR at. London, Millennium Wetland Event, Quebec 2000, COP 5 meeting of CBD held at UNEP HQs, Nairobi and World Bhojpuri Conference, Mauritius. At present he is also involved with a leading English monthly on governance, published from New Delhi called – Gfiles – inside the government, as Editorial Consultant and also for the web-portal Bollywoodtoday.in.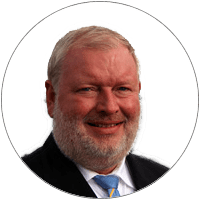 ANDREAS MARTENS
Consultant
Grömitz, Germany
Andreas Martens studied economics at the Helmut-Schmidt-University in Hamburg, and has many years' experience as a Senior Vice President and Director of an organisation working worldwide with more than 6000 employees. As an experienced entrepreneur his main focus is marketing and branding. He has showcased his creative ideas in integrated marketing projects using several communication channels in a complementary and coordinated way. The success of the projects was based on a clear branding concept with an international view of the brand and its character, and the development of national variations for the different regions of the world was integral to the overall concept. Projects such as these have led to several awards, especially for sales promotion films, as well as for corporate tv. Since 2009 Andreas has worked as a consultant in this sector, with the aim of developing creative, innovative and profitable solutions together with his clients.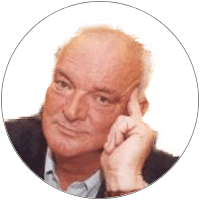 JIRI MIKES
AKA Association of Communications Agencies
Prague, Czech Republic
Jiri Mikes graduated from Prague University of Economy and has been engaged in advertising since 1965, working in state owned agencies (Rapid, Merkur). He was the Director of McCann-Ericksson in Prague and has been Director of the Association of Communications Agencies of the Czech Republic since 1992. Mikes is a member of the Board of European Association of Communications Agencies and a Professor for Marketing Communications at Prague University of Economy, he also lectures at the Film Faculty Prague.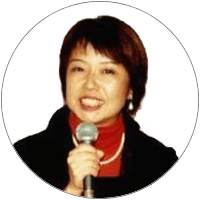 REPRESENTATIVE FOR JAPAN:
EMIKO OKUMURA
Creative House Okumura
Producer, Director, Writer
Osaka, Japan
Emiko Okumura launched "Creative House Okumura" in 1986, and since then she has made many promotional video programmes for companies and industry, and also colleges. Her special concern is in making films that focus on Japanese culture. Her short films touch the core of Japanese aesthetic sensibility – and have led to the organizing of the "JICP (Committee of Japanese Identity and Culture Promotion)", a co-operation between creative people, introducing the essence of Japanese culture to foreigners. She has received a number of international awards at film festivals and producer networks in Europe and North America. Emiko is a member of the Japan Association of Audiovisual Producers, Inc., and the Osaka Japan-France Association.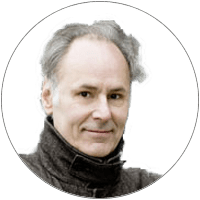 DR. BORIS PENTH
Author and Director
Hamburg, Germany
His dream at school was to work in the theatre. So after leaving school he started as an assistant director at 'Theater am Turm' in Frankfurt. At that time theatre was becoming very political, so he developed an interest in learning more about the mechanics of politics, and went to 'Freie Universität' in Berlin to study Political Science. After finishing his studies he became assistant professor at 'Technische Universität' in Berlin, later research fellow at Science Center Berlin. While writing books about rock music and subculture, he changed profession and started to work as a freelance for radio and tv-stations, mainly making documentaries on all kind of subjects. Ten years later he started 'Tempomedia Filmproduktion' with Ralf Schipper. The company's' focus at the beginning of the Nineties was producing corporate image films, documentaries and commercials. Ten years later the partners split and Boris worked as a freelance again. From 2002-2005 he was the artistic director of Germanys most important festival for young German film-makers: 'Filmfestival Max Ophüls Preis' in Saarbrücken. He has received more than fifty national and international awards for his films.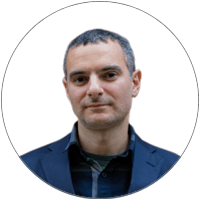 LIHU ROTER
CEO of Particle3, Inc.
New York City, USA
Lihu Roter, CEO of Particle3, has developed and produced numerous internationally acclaimed film projects. In 2013 Lihu shifted to producing interactive media and developing outstanding digital knowledge and skills. His groundbreaking work has won tens of awards including, over 40 awards from international film festivals, multiple Telly Awards, Webby award, 5 Cannes Lion Festival Awards, 5 Clio Awards, Multiple Mashie Awards, and was nominated for 4 Israeli academy awards. His love of working with the latest technology and producing viral content keeps him on the cutting edge of industry innovation. Lihu Roter's proven track record and success are truly remarkable.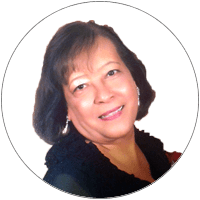 BARBARA SUE-TING-LEN
Toronto, Cananda
Barbara Sue-Ting-Len has extensive experience in the communication field, particularly the audio-visual area of Public Relations, Promotion and Marketing. After finishing her Communications & International Politics studies at Queens College in New York, she did an MA Programme for International Politics and Law at the Graduate Center, City University, New York. Her professional training includes Entertainment Law, Global/International Marketing & Planning, Planning & Implementation of International Digital Satellites, Negotiating Contracts in the Entertainment Industry, Competition Law, International Broadcasting Feedback & Evaluation Systems, Public Relations & Personal Administration. Sue-Ting-Len has worked for Warner Bros. Pictures, Canadian Broadcasting Systems, Press and Publications/United Nations, New York, the Office of the Under-Secretary-General – Department of Public Information/United Nations, New York, as well as at the United Nations Radio. In 1998 she published a book: White paper on "Violence in Children's Television Programmes", Barcelona, Spain. For many years Sue-Ting-Len was the Chief of the Audio-Visual Promotion and Distribution and Officer-in-Charge of the Multimedia Resources Unit at the United Nations in New York.
Africa
Frederic Fritz Baffour
Accra, Ghana
Central America
Andrés Badra
Corporación Medcom
Panamá, S.A
Panama City, Republic of Panama
North America
Mr. Chris Kater
Springfield, VA, United States of America
Japan
Ms. Emiko Okumura
Osaka, Japan
Middle East
Sandra Kawar
Amman, Jordan