Testimonials
Tack så mycket! at the WorldMediaFestival is a film courtesy of Vingaland AB, a fine film company from in Gothenburg in Sweden. Join the Vingaland-team, who have made this fun film for themselves, on their journey to the WorldMediaFestivals. Thank you Vingaland for sharing it with the rest of the world!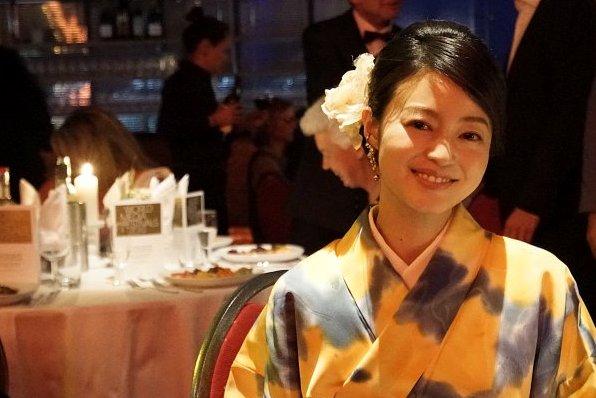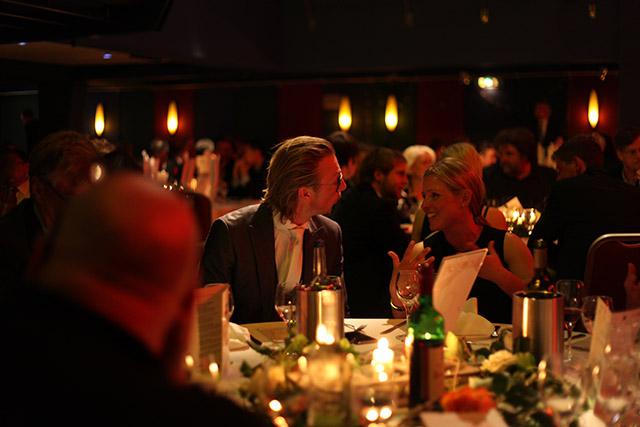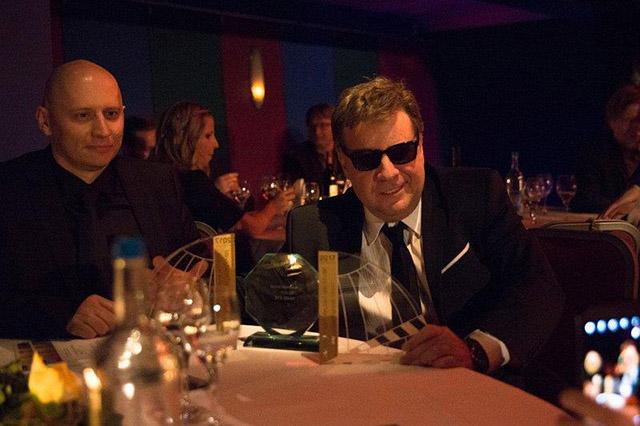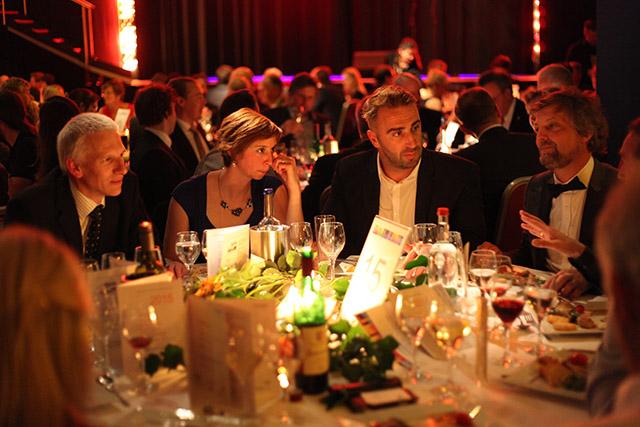 Dawid Sobczyk
Lendlease, Australia
Hi,
thank you again for the amazing recognition and the fantastic event last night. I was really not expecting that our campaign will win any other awards so it was a real privilege to be there in the night. I'm really glad I made the trip even though I really struggled with jet lag all night. Keep in touch!
Jan Kucharski
Rundfunk Berlin-Brandenburg (rbb), On Air Design & Präsentation, Germany
Ladies and Gentlemen, dear Festival-team,
on behalf of RBB I would like to thank you so very much for the recognition as well as for the perfectly organized, very charming and stylish festival and gala event! Our partners from the agency and myself had a lot of fun, we were able to make contacts and took home 2x Gold, 1 x Silver and a Special Award. Big surprise and a lot of joy at the office. We are looking forward to the next year!
Léonie Laouar
Be Contents - Fisheye 360, France
Hello,
hank you for the festival, we heard it was amazing ! Thank you so much.
MYNDIGHETEN FÖR TILLGÄNGLIGA MEDIER
SWEDISH AGENCY FOR ACCESSIBLE MEDIA
KARIN HUSBERG, SWEDEN
Thank you for a wonderful festival.
JACK OKELL
MTV NETWORKS EUROPE, GREAT BRITAIN
Thank you for another fabulous WMF this year ?
Dr. ULRIKE BRANDT
BASF SE, GERMANY
Dear WorldMediaFestival Team,
many thanks for this wonderful award ceremony last week in Hamburg.
CHRISTINA KAHLERT
THENEWSMARKET, PART OF DMA MEDIA GROUP, GERMANY
A big Thank You for an as always fantastic event!
NEW IMPACT
JEAN PAUL SNOECKX, BELGIUM
Thanks again for the great show and organisation, we enjoyed being with you last week!
CORPORATETRAILER
ANNELOES VAN GIJLSWIJK, THE NETHERLANDS
Once again, we had a great time in Hamburg. Thank you.
PROXENOS GmbH
FLORIAN FISCHER, GERMANY
Again many thanks for the great evening and the award. We are delighted!!!
Francisco Bassignana
grafiQa, Poland
Thanks Sara for the photos and the good luck that you gave us. Thanks for this amazing Gala - everything was perfect ..awards included ...Hope to see you again...
Tamal Mukherjee
Channel NewsAsia, Singapore
Hi,
Hope this finds you in the best of spirits and health. Let me first thank you from the bottom of my heart. And please convey my thanks to Sara as well to whom I will forever remain obliged. I had had a wonderful day and an evening which would not have been possible without the tireless and incredible work the two of you had put in. It was truly a memorable festival and I hope I can see you again next year and win more awards.
Gregory Roth
schau.tv, Germany
Dear Frau Chinbuah, dear team,
thank you for this enchanting evening, what a cordial Festival with colleagues from around the world
Tauno Kohonen
Rapid River, Finland
Hello!
Special thanks to you and the organizers of the WorldMediaFestival and the rumble. It was a fine experience and an amazement to receive the MAGIC EYE Special Award. We are hoping that the documentary will also be shown on German TV-channels. We are currently pursuing that aim. We will mention the GOLD AWARD as well as the MAGIC EYE AWARD whenever suitable. We are showcasing the awards on Facebook also in English: https://www.facebook.com/kitkajoki Hamburg is a great city and it was nice to visit it again after a long break.
Ihab Abouzeidm
Abouzeid & Eisenbeiß, Germany
Hello,
my thanks for the award and the fabulous evening, it was fantastic to be there and I hope that you enjoyed the evening just as well!
Bart Verhagen
RadarGroep en RadarVertige, The Netherlands
Hi,
With delight we look back on a wonderful evening last Wednesday. We found the organisation very smooth and entertaining. The band was great, the food was delicious, the hosts were professional and funny at the same time. And of course, we were surprised and honoured te win a Grand Award. . . . Again, thank you for the organisation and we're looking forward to joining the competition again.
MICHAEL STEINLEIN
STEINLEIN & PARTNER FILMPRODUKTION, GERMANY
MICHAEL STEINLEIN
STEINLEIN & PARTNER FILMPRODUKTION, GERMANY
DEREK GOH
MEDIACORP PTE LTD, SINGAPORE
Dear Team,
I had a great time in Hamburg and hope to see you again. Please take care.
CHRISTINA KAHLERT
INDOC INDUSTRIE- UND FERNSEHFILM GMBH, GERMANY
Dear Team,
having taken part in all WorldMediaFestivals except one I can tell you that this edititon was definitely the best one!!!! We love you and your idea of this outstanding competition! Go on!!!!!! Don't stop!!!!! You're already quite close to the next anniversary. Only a few more to come….
EMIKO OKUMURA
CREATIVE HOUSE OKUMURA, JAPAN
Dear Team,
I came back to Japan yesterday! Thank you for your festival. Exciting! Interesting! Passionate! I love your festival
KLAUDYNA NOWAKOWSKA
TVN S.A., POLAND
Dear Team,
I am writing to congratulate you on a perfect organization and amazing event.
KAREN BRAL
BELGIAN DEFENCE, BELGIUM
First of all I would like to thank you for the nice evening you gave us during the award ceremony We had a great time!
ANDERS ENVALL
VINGALAND FILM AB, SWEDEN

Dear Team!
Thank you for a wonderful festival! We had such a good time ;-)
SASCHA ACKERMANN
E-TEAM VERANSTALTUNGSORGANISATION GMBH, GERMANY
Many thanks for the excellent event yesterday. Our team enjoyed it a lot and have every incentive to be there again next year.
LARS AHNFELDT
PELLYBAY GMBH, GERMANY
After a grand evening the award has meantime found a fine place in our office.
MICHAEL SCHWARZ
NACHTSCHWÄRMERFILM, GERMANY
Dear WorldMediaFestival-Team,
very many thanks for a great Festival, I enjoyed the evening very much indeed - you really did a super job!
HEIDRUN KÖHLERT
KS | MEDIA, GERMANY
Dear Frau Chinbuah,
many thanks for the successful event. Even today I'm still pleased about getting the award ;-). Many thanks and best wishes - until the next time!
STEFANIE GREB
GREB + NECKERMANN FILMPRODUCTION, GERMANY
Dear Frau Chinbuah, dear WorldMediaFestival-Team,
once again it was great to celebrate with you and with other people from the industry! We are very proud of our award and would like once more to say a heartfelt thank you for the wonderful gala evening, the exuberant mood and the tremendous organisation. Till the next time!
MALGORZATA LUPINA
TVN S.A., POLAND
Dear Frau Chinbuah,
Once again I would like to thank you for awarding my film "Three Every Hour" with so wonderful and prestigious awards and also for enabling me to participate in the World Media Festival. It is impossible to say how important the evening was to me, with all the emotions, I'll just say that I am speechless and impressed. The Festival is definitely unique with its amazing atmosphere, wonderful people, fine food and more than perfect organization. Thank you so much for all these.
LIEW MIN SAN
FOX INTERNATIONAL CHANNELS ASIA, SINGAPORE
Hi,
Very good meeting you last week, it was a great event. . .
CLAUDIA ZÜCHNER
SKY DEUTSCHLAND AG, GERMANY
Dear WorldMediaFestival-Team,
thanks a lot for the inspiring event last week . . .
THORKIL LODAHL
FRONTIER-ADAPTOR A|S, DENMARK
First of all, thank you for a fantastic Festival. This was our first World Media Festival and we, and our client, are very happy for the experience. . .
ANNELOES VAN GIJLSWIJK
CORPORATE TRAILER, THE NETHERLANDS
Hi there,
thanks for the great evening. . .
MARC VAN EYKEN
BOZO FILM COMPANY, BELGIUM
Many thanks and congratulations for an excellent Award evening. . .
MATS BERGMAN
BERGMAN & PARTNERS AB, SWEDEN
Hi,
thank you for a wonderful evening in Hamburg! All the best! (you're the best!)
PETER DAUB
HOCHSCHULE FURTWANGEN, GERMANY
Dear WorldMediaFestival-Team,
thanks a lot for last nights' event which exceeded all my expectations by far. Superb hosts and a superb band. What a pity that it ended at 22.30 h. Many thanks for the pleasant time in Hamburg!
CONSTANTIN ZIEGLER
SAINT ELMO'S, GERMANY
With all my heart I would like to thank you again for yesterdays' outstanding evening! Not only did we have a great time but also we are very proud to have achieved three awards.
JÜRGEN ECKEBERG
VIDEOGRAPH GMBH, GERMANY
Dear all,
I would like to thank you and your team - also on behalf of my colleague Frank Terpoorten - VERY MUCH for an interesting day and a splendid evening event. That was a successful mixture of the entertaining presentation of awards, a good meal and a splendid performance from the band with an excellent singer. In my opinion the mood of the participants was very good, relaxed and at the same time communicative. Such an evening deserves even more guests!

We "Videographs" regard our award as an encouragement to be there again next year and also to strive for something (even) higher. It's really worthwhile working creatively for that. I wish you a few days now to catch your breath and relax.
Kind regards, from The Videograph Team

PS
One suggestion that I would strongly urge you to consider: I would happily have spent a good half an hour after the last award was presented listening to the wonderful music and celebrating with the guests a little more.
Jörg Moll
Jörg Moll Filmproduktion, Germany
Dear Frau Chnbuah,
I still have very clear recollections of last year's Festival.It offered the opportunity for insights into the work of many people working in the same field. Insights, which normally just aren't possible, as the individual films and 3D animations from the individual organisations are generally only shown to a specific audience. During the Festival I was able - in a short space of time - to take a journey through the media landscape which would otherwise only have been possible with considerable research effort on my part, and even to some extent not possible at all.In addition, you immediately had contact with the programme makers - just great!
Many thanks and heartfelt greetings from Berlin.
EWA EWART
TVN S.A., POLAND
Apologies for a bit delayed THANK YOU!!! It was fantastic to be there and share the night with everybody. I am totally taken aback with such an amazing recognition for our work. The team here is soooo happy!. Thanks for everything. Much appreciated. And I'd better to get on with a new project to make sure I will be able to enter it in the near future. I wish I had a chance to talk to you more - it will have to be the next time...

With my very best wishes
Ewa
MANUEL ALVAREZ
MTV LATIN AMERICA, USA
Hi,
it was a great night. Congratulations for the great event you put together. We had an awesome night. Let's keep in touch. Cheers!
PIA DAHLEM
DAPAMEDIEN VERLAGS KG, GERMANY
Dear Frau Chinbuah,
my compliments to you and to the occasion!
The event was well-managed, colourful, international - and an outstanding platform for new contacts.
PHILIP KEUTNER
TELEVISON ESPANOLA, GERMANY
Hello Frau Chinbuah,
Thank you for such a wonderful awards evening!
JAMES BARNES
MTV INTERNATIONAL, GREAT BRITIAN
Hi,
apologies for the delay in this note but I just wanted to drop you a line to say thanks for the ceremony last week.
I had an amazing time and met some fabulous people.
Congratulations to you and your team for putting on such a successful event.
RICHA ARORA
NDTV, INDIA
Dear Team,
Hope this email finds you well and in good spirits. Just wanted to congratulate you on such a lovely award function...will clearly remain in our memories forever.
STEPHEN SAUNDERS
ASA PRODUCTIONS (UK) Ltd, GREAT BRITAIN
We would like to thank you for a wonderful evening at this years award ceremony.
We had a lovely meal and would like to thank you for our awards.
We look forward to seeing you next year.
THOMAS WANNER
SCREENWERKS, GERMANY
A wonderful day, Frau Chinbuah.
I wanted to thank you once again very sincerely for a great event - including on behalf of our clients and of our team. We all enjoyed the evening very much - the friendly reception, the lively atmosphere, the delicious food, the whole supporting programme - and naturally also the awards. We had really given no thought at all to the Grand Prix - and our pleasure was thus all the greater. And above all for our clients it was a valuable confirmation of their choice of partner. MANY THANKS. The journey to Hamburg from the south of Germany was once again, as in the past two years, a real highlight.
Georg Seidel
Marketing Manufaktur GmbH, Germany
Hallo WorldMediaFestival Team!
We wanted to thank you again this way for the excellent event in Hamburg.
It was a splendid evening and a great atmosphere.
DR. JÖRG LÖSEL
BAYERISCHER RUNDFUNK /BR-alpha, GERMANY
Dear Frau Chinbuah,
I was very pleased about the award of the intermedia-globe Gold for our youth programme "freiraum", which went out on Bavarian Broadcasting's educational channel BR-alpha. Thanks to this prize we also experienced a wonderful evening at the awards ceremony in Hamburg on 13 May. On behalf of my colleagues and the production company INTER/AKTION as well, I would also very much like to thank you personally for this high-level recognition. We would all be happy to travel to Hamburg again next year for the awards ceremony.
Dr. Nikolai A. Behr
brain script GmbH
Corporate TV Association (CTVA) e.V., Germany
Highly esteemed Frau Chinbuah.
it was a wonderful evening with arresting films and interesting people.
Many thanks, and until the next time
Christoph Krachten
momento media GmbH, Germany
Dear Frau Chinbuah,
many thanks again, this time in writing, for the great evening in Hamburg. It's always terrific, the way you encounter colleagues there whom you know from other contexts entirely. So we had a very pleasant meeting up with the people from WDR. We regualrly work as a production company for the station. I would like to express my praise again for the outstandingly smooth running and the great atmosphere.
ANNETT VÄTERLEIN
NIKLAS CINEMA PERFORMANCE FILMPRODUKTION, GERMANY
Dear Festival-team,
this is to say a big thank you for the wonderful days we spent at the WorldMediaFestival 2008. We took part for the first time this year and thoroughly enjoyed it. It was much more, much bigger, much grander that we expected. Perfect organisation meant that a very personal, relaxed atmosphere was able to develop. Interesting contributions, interesting international contacts and no trace of competitive thinking: it was like the gathering of one large family, and was enormous fun.
The icing on the cake was the Awards Gala. Quite genuinely, we don't believe even an Oscar winner could feel happier than intermedia-globe winners when they are honoured on stage. You kept your promise that "we celebrate the winners" in every sense. Once again a heartfelt thank you to the whole intermedia- team. We are already looking forward to seeing you in Hamburg again.
LORRAINE HAMBLETON
HSBC BANK PLC, GREAT BRITAIN
I just wanted to drop you a line to say what a wonderful night we had on Wednesday in Hamburg, and it was a delight to meet you finally! We all had a great time, and have been proudly showing off our awards since being back.
KARI SEPPÄNEN
DECOMEDIA OY, FINLAND
Hi,
thank you very much for the fine festival! We in Deco Media are very proud about the success we got!
NOBUHIKO ABE
JAPAN SCIENCE AND TECHNOLOGY AGENCY, JAPAN
Hello, this is Nobuhiko ABE in JST(SCIENCE CHANNNEL). Thank you very much for your great kindness on World Media Festival. It was so exciting for me to cultivate personal exchanges, and I could extract valuable information at meetings with you, Mr. Eustace, Mr. Kaiser and Ms. Conze.
LUDO DUFOUR
MTV NETWORKS INTERNATIONAL
STAYING ALIVE CAMPAIGN, GREAT BRITAIN
Hi,
Mario had a great time at the festival and was glad to have the opportunity to meet such inspiring people with whom he could share ideas for future productions.
REGULA BATHELT
SMACK COMMUNICATIONS GMBH, GERMANY
We would like to take this opportunity to thank you sincerely once again for the great Festival and naturally the two prizes. It was a fantastic evening, and it was really enjoyable to be able to celebrate with so many colleagues from around the world. We drove back to Berlin highly motivated, and immediately set about our next project with great enthusiasm. So once again many thanks for an outstanding experience and the perfect organisation.
EMIKO OKUMURA
CREATIVE HOUSE OKUMURA, JAPAN
Thank you for the pleasant and exciting time. I enjoyed your festival very much. Your festival is most enjoyable. I was very surprised that our video MATSUTANI 1 got the special award!!! I am very very happy. Mr MATSUTANI has also jumped for joy. I'd like to tell the whole team many thanks. And thank you for welcoming us to your office. I love your cute dog. And thank you for the memorable photos in your website. Many many many thanks.
ULRIKA WAHLSTRÖM
GRYAAB AB, SWEDEN
Thank you for a lovely festival!
EDGAR WILKENING
BIG IDEAS | EDGAR WILKENING, GERMANY
Sincere thanks for the excellent 2008 Festival. It was a great occasion with exciting programme elements and a delightful gala evening. I'm already looking forward to the next time.
KELD VON EYBEN
FILMSOLUTIONS NOVO NORDISK IT A/S, DENMARK
Thank you again for a great festival and a good stay in Hamburg. As always: a pleasure.
OLAF WEHOWSKY
CINETEAM MEDIAWORKS GMBH, GERMANY
Dear World Media-Team. first of all many thanks again for the delightful Festival. We were very taken by the festive surroundings and the international presence. It was very exciting to get to know not just the work that had come out of Sweden, Finland, England, Spain, etc, but also those responsible for it. A fantastic band was consolation for the perhaps too comprehensive ceremony.
MAIJA LEHTONEN
SUOMEN VISIOTALO OY, FINLAND
It is great summer here in Finland. I have a great pleasure to inform you that me and Emiko Okumura, we have decided to organize a co-exhibition here in Hämeenlinna 3.9.-9.9.2007, and all this because of You and WorldMediafestival. Thank You!

We met, Emiko and me, the first time in Hamburg, year 2002 ( ? ) at the WorldMediaFestival. So, I can say with my heart, that "at WorldMediaFestival you can win many kind of awards, like new friends..."

Now it is a good reason for you to come to Finland too !
Warmest regards from Hämeenlinna ( + 26 Celcius degree )
EMIKO OKUMURA
CREATIVE HOUSE OKUMURA, JAPAN
how have you been? In Japan, there was a massive earthquake yesterday.
As Osaka is far from the hypocenter, I am well.

By the way, I would like to say thank you very much.
Because we will be having a screening event in Finland in this September (3/9-9/9).
This event is a co-exhibition with Mrs Maija from Suomen Visiotalo Oy.
We will show our videos about Japanese housing architecture and landscape there.

I met Mrs. Maija at your festival in 2001 and we became the friends.
Without your festival, we wouldn't have been able to have this event.
We are interested what Finnish people think about Japanese housing culture, Japanese landscape and Japanese film.

Thank you very very much.
I appreciate your kindness and support.

Many thanks,
Emiko
ERIC DUPAIN
VLAAMSE RADIO- EN TELEVISIEOMROEP, BELGIUM
Hi,
First of all I want to congratulate you with the organisation of the World Media Festival. We, the Belgium delegation of VRT, had a fantastic evening and we're very glad by winning this award. Next week, we'll give it to our boss. We worked with 4 peoples on this documentary ... and it would be great if we had something to remember on this documentary and the price. Is it possible to have a replica of our price so we have each such a trophy? If not, no worries, we'll have good memories to your festival.

Greetings
MANUEL ESSER
NEXT STEP FILMPRODUKTION GMBH, GERMANY
Hello Frau Chinbuah
Our congratulations on a successful Festival. You and your colleagues had taken trouble over everything imaginable, and realised it with great attention to detail.
The level and the mood reflected that. We think back to a very pleasant evening in Hamburg.

Many thanks
GUNTER SCHUMANN
DAIMLERCHRYSLER AG, GERMANY
Hello Frau Chinbuah,
... many thanks for a very enjoyable day with a super celebration.
I'm already looking forward to next year in Hamburg!
DIDIER WALDUNG and FRANÇOIS MORGANT
VEOLIA EAU COMPAGNIE GENERALE DES EAUX and VIDEOPLANNING, FRANCE
I would like to thank you for the perfect organisation of the WorldMediaFestival 2007, and for the very enjoyable moment we spent in Hamburg on 9th may. Our movie "Water my love" received a Special Award, which was a great surprise and an unforgetable emotion ...

Sincerely yours.
HARALD PRANTNER
HILTI CORPORATION, LIECHTENSTEIN
Dear Frau Chinbuah,
Once again sincere thanks for the enjoyable and interesting time in Hamburg - it was a wonderful experience. Best wishes from Liechtenstein!
TOM VAN DE WEGHE
AND THE VRT PANORAMA TEAM, BELGIUM
As winner of a Gold Award for our VRT documentary, I would like to thank you for the wonderful organisation of the festival. We had an evening we'll never forget!!

Maybe until next year, and congratulations!
MANFRED GROSSERT
UNITED COMMUNICATIONS GMBH, GERMANY
Dear Frau Chinbuah,
I congratulate you on the successful event, and thank you for the friendly welcome. We were really pleased that our entry was recognised by the jury, and that we could take a Gold Award back to Berlin. The day - made interesting not least by many stimulating discussions - was brought to a perfect end.
I wish you and your team continued success and all the best.
MINAKO ARAKAWA
JAPAN SCIENCE AND TECHNOLOGY AGENCY, JAPAN
How are you? It has been a wonderful festival, and I would like to thank you for selecting Earth Guide as the Grand Award ...
Best regards
MADELEINE SMITH
TVF COMMUNICATIONS, GREAT BRITAIN
We just wanted to say big thank you for organising such a wonderful event in Hamburg. We had lots of fun and met some great people!. We are looking forward to returning again next year.

Kind regards,
Madeleine and Alison
JIM FAHY
RTE RADIO TELEFIS EIREANN, IRELAND
Thanks for your note. Had a really great three days in Hamburg and your festival was great . . .
Again thanks and best wishes.
HANS-JOACHIM HERBST
OTOM HDTV & FILMPRODUKTION, GERMANY
Dear Frau Chinbuah,
very successful WorldMediaFestival 2006. The WorldMediaFestival 2006 was a gathering of creative people from the film and television industries of 25 countries. That resulted for me in interesting encounters, discussions and stimulus for my own work. The major closing event in the Delphi Show Palast, which you directed discreetly and competently in the background, united everyone in the pleasure of being there. I wish you every success for the WorldMediaFestival.
RACHEL TOWELL
HEAD OF PRODUCTION, TILE FILMS LTD, IRELAND
Dear Sara,

I hope you are both keeping well! I'm sorry that I am just getting around to emailing you now - I can't believe the award ceremony was a week last Wednesday - how time flies!!
Many, many thanks for your warm hospitality and efficiency. It was a wonderful event and it was great to have the opportunity to participate in it. I met some really interesting people and even an Irish colleague who I didn't realise was attending!
We have our intermedia Award up on the shelf in the office and are very proud of it!
I hope you have time for a well deserved break before you begin preparing for the World Media Festival 2007 and have a wonderful summer.

Warmest regards from Dublin
BJÖRN KASPRING
NIEDERLASSUNGSLEITER, F E L D M A N N media group, GERMANY
Dear Frau Chinbuah
I would like to thank you very much - on behalf on our client as well - for the extraordinarily successful event in Hamburg last week. It is always a pleasure to be able to be part of that special occasion... We're already looking forward to submitting again next year a few highlights of our productions.

With best regards from Düsseldorf
REGINE CARDIN
RC1 REGINE CARDIN PRODUCTIONS, FRANCE
I was very please to attend your festival. The organisation was perfect, and we enjoyed together with my client your Evening Award Ceremony.

Thank you very much
À très bientôt
KATHREIN GUENTHER
VIDEOTEL PRODUCTIONS, GREAT BRITAIN
Hello Frau Chinbuah & Team,
... I would like to take this opportunity to thank you very much once again for a professional, interesting, and extremely pleasant festival. We felt at all times well looked after and well informed, and are already looking forward to the WorldMediaFestival 2007. Well done!

Best regards from London
ALEXANDRA SCHLÖGL
ORF ÖSTERREICHISCHER RUNDFUNK, AUSTRIA
Dear Frau Chinbuah,
...Moreover I would like to take this opportunity to thank you for the perfect organisation and the great awards ceremony in Hamburg.

With my very best regards
ANGELIQUE LACOUR
PRODUCER/PRESIDENT, DISCOVER FILMS, INC., USA
Hello Sara,
I really enjoyed the Festival and meeting you and your mother. You all did a marvellous job organizing the event and making me feel really welcomed in Hamburg.

Thanks again.
JULS BLOOM
FILM DIRECTOR, JIGSAW PRODUCTIONS SDN. BHD., MALAYSIA
A very Good Day to you in Hamburg, and hope that this e-mail finds all of you well.
Firstly, on behalf of Ms. Janetbon, our Executive Producer/Electronic Cinematographer, we would both like to say a BIG THANK YOU to you and the entire team at "intermedia," who so wonderfully organised an event that would be remembered for a long time to come.
For Jigsaw MCMXCV, it was a glorious moment; winning the Gold Award in the "Internal Communications" Category for "The Philosophy of Yehan Numata," BUT more so, for the warmth and friendliness that we received from your organisation. Who would have thought that it was our first attendance? Our THANKS further extend to, especially Sara, Amin, and Kojo whom we had the chance of getting acquainted with (smile). Let us also take this opportunity to wish "intermedia" all the very BEST and may the "WorldMediaFestival" continue to be THE EVENT to showcase the extensive productions in modern media across the globe ...It was a great pleasure meeting you . . . As you so rightfully put it, "after all : it's all about communications................" (all smiles).

Thank you.
ANDREA ERNST
ARTE-REDAKTION WDR-FERNSEHEN, GERMANY
Dear Frau Chinbuah,
I now have the possibility of thanking you this way for the splendid evening in Hamburg.
I hope you had good and positive feedback from the public and the participants. Here there is considerable pleasure about the prizes!
JOZEF VAN HEMELRIJCK
EDITOR-IN-CHIEF, VRT-CANVAS (Vlaamse Radio- en Televisieomroep), BELGIUM
Time flies. A month already since we met in Hamburg. I want to thank you again for the invitation - and the awards! The special UN - award really took me by surprise. The news was received with great joy back home. The people involved in the films story "A nose for danger" (Apopo Foundation trains rats to find land-mines) are confident that the prize will open doors internationally. As a matter of fact, the Belgian Minister For Foreign Affairs Karel de Gucht, mentioned the story while on a visit in Zagreb and the Croatian television asked for a copy of the film! Thanks again.
THURSTON SMITH
PRODUCTION DIRECTOR, GETTY IMAGES, USA
My wife and I had a wonderful time in Hamburg and at the WorldMediaFestival!
We are so happy that we got a chance to tour the city for the brief time that we were in town.
We were told to go have dinner at the Yacht Club, but that will have to be next time...

The ceremony was a lot of fun and was run with great professionalism. I was honoured to be a part of it. We hope to return for many more years to come.
GARY E. SWANSSON
PROFESSOR OF BROADCAST AND DIRECTOR OF TELEVISION
MEDILL SCHOOL OF JOURNALISM, NORTHWESTERN UNIVERSITY, USA
I had a terrific time in Hamburg and very much enjoyed meeting you and your husband.
The event was so well planned it seemed to go flawlessly. Please let me know if I can be of any help in the future - the Medill School of Journalism at Northwestern University is considered the premier journalism school in America . . Thanks for your hospitality and I hope to see you again soon.
LARS MOSSBERG
GROUP FUNCTION COMMUNICATIONS, VATTENFALL AB, SWEDEN
thank you so much for a great festival . . .
RICHARD KOLLODGE
UNITED NATIONS MINE ACTION SERVICE, USA
Thank YOU! I had a great time, although it was too brief. And what a thrill it was to come home with two awards!. . . Again, thanks for thinking of me, and I'm sorry I couldn't talk with you. I arrive only about 45 minutes before the ceremony and had to leave very early the following morning.
Dr. FRANK POPPE AND Dr. TORSTEN FISCHER
PRESS AND PUBLIC RELATIONS
ALFRED-WEGENER-INSTITUT FÜR POLAR- UND MEERESFORSCHUNG, GERMANY
Dear Frau Chinbuah,
once again I must compliment you on the extremely successful WorldMediaFestival 2005 in Hamburg. For us these were days full of interesting and profitable contacts, of watching fascinating films, and not least a successful awards ceremony.
Dr. ANDREAS K. SCHMIDT
CORPORATE COMMUNICATIONS/PUBLISHING & PROJECTS
MERCK KGaA, GERMANY
Dear Frau Chinbuah,
thank you for the photo - it shows me in animated conversation, which is further proof of the splendid and successful evening. Best wishes from Darmstadt. vielen Dank für das Foto - es zeigt mich in angeregter Unterhaltung, was ein weiterer Beweis für den tollen und gelungenen Abend ist...
Viele Grüße aus Darmstadt
MAIJA LEHTONEN
SUOMEN VISIOTALO OY, FINLAND
Back home and at work again, but my heart is still in green and flowering Hamburg!
As we sang, "Vielen Danke schön ..." we will once more thank you for your hospitality, for the chance to meet interesting people, for the excellent festival and of course for those Silver and Gold Awards, which we appreciate very, very much. They inspire us to create new films for the next year!

Dear Frau Chinbuah !
Unfortunately my German is not good enough to express the feelings I, Kalevi and Seppo have. Therefore I simply say MANY THANKS and all the best greetings from Hämeenlinna!
MICHAEL C. ANDREWS
SHRINERS HOSPITALS FOR CHILDREN, USA
Thank you, thank you, thank you. Your festival is the best I have ever attended, including the ten N.Y. Film Festivals I have been to. Congratulations to you and all those involved in putting on a wonderful and memorable festival. As I said on stage when I accepted the gold award for "A Second Chance", I'm glad you were persistant in convincing me to attend. It was one of the highlights of my professional career. . . ..

Thanks again, you are a delightful person and you did a marvellous job in putting together one of the world's premiere media festivals media festivals. Congratulations. If we are fortunate enough to earn another award next year I hope to see you then.
RAINER KARNOWSKI, M.A.
SENIOR MANAGER HEAD OF AUDIOVISUAL COMMUNICATION
EADS EUROPEAN AERONAUTIC DEFENCE AND SPACE COMPANY, GERMANY
First of all heartiest congratulations on the extremely successful event based around acknowledging this year's WorldMediaFestival's prize winners. You succeeded in making what is essentially a tedious business - calling the prize winners, shaking hands, photos, thank you to the world - into a colourful and enjoyable party. Linked with these congratulations is naturally my thanks for the masterly organisation - managing to guide some 300 creative people down orderly paths and keep them there. My guests and I were really most impressed and are already looking forward to the next occasion.
CHRISTINA KAHLERT
GESCHÄFTSFÜHRERIN
INDOC INDUSTRIE- UND FERNSEHFILM GMBH, GERMANY
We did not want to miss the opportunity to thank you again very sincerely on behalf of our client for a successful Festival. We would like to underline what the winner of the Grand Prix said at the awards ceremony. We, too, would like the WorldMediaFestival to become The international festival. There are many reasons for that. The internationalism achieved at the first attempt is impressive. Each entrant is measured against international competition - but likewise can draw international comparisons, and learn from them. The jury is international. Many productions are after all not conceived just for the German market and must work internationally - so they can be judged by international standards. The variety of categories makes it easy to enter a production where it really belongs - without having to make compromises. In that way, comparable media are only compared with each other. The promise to take considerable account in the judging of how well the target audience is addressed was kept. Thank you that it was not the case - as it is with other festivals - that only those who have poured money into a project get recognised. The awards ceremony was an experience - and I'm sure not just for those who won awards. The setting was original, and the presentation refreshingly relaxed. There are so many starchy awards ceremonies. A personal opinion to conclude with. There are so many hideous trophies. In that respect as well, your Festival distances itself considerably from its competitors. We look forward to the next WorldMediaFestival already.
RAINER ROHRBACH
ÖFFENTLICHKEITSARBEIT, ADAM OPEL AG, GERMANY
With the WorldMediaFestival still resonating, I would like to thank very sincerely for the excellent organisation of the competition - and also especially for the successful awards ceremony. As always, your work demonstrated great professionalism. Please pass on these thanks, which I am expressing on behalf of my colleagues, to your team. We are already looking forward to the next time around, and hope to be part of it again.
HIS EXCELLENCY THE AMBASSADOR OF SAMOA
TAU'ILI'ILI UILI MEREDITH
Thank you for the honour and privilege of the invitation to come to Hamburg to receive the Silver on behalf of the Visitors' Bureau and Samoa.
My congratulations to you for such a realised vision! It was great to meet up again with you and your good husband and you have laid such a good foundation to build on for future Film Festivals. I thoroughly enjoyed the Award Ceremony from the Shuttle Boat Ride to the end of the Buddy Holly Show not to mention the actual awards. A great moment for Samoa.
ANDERS ENVALL
PRODUCER/DIRECTOR, DOCKHOUSE FILM & TV PRODUCTION AB, SWEDEN
What a beautiful experience your festival was!
I have been to a couple of festivals now and worldmediafestival was one of the best arranged and you certainly have the capacity to grow. Hamburg is a very nice town and the beer is good. And the Sekt. Thank you very, very, very much and also congratulations! I am already looking forward to the next WorldMediaFestival.
- - -

Back home in Gothenburg I am delighted to take with me all the memories from the WorldMediaFestival in Hamburg! It was a professionally run event, and I am glad that our film and media production company Dockhouse participated. Not only because we won the Grand Prix but also because we thin Europe really needs a festival like this. It is important for the growth of our business and it is important for our clients. No other type f event can give us both the excitement of a competition, plus the chance to meet and exchange ideas with interesting people and - at the same time - create an interest big enough at the news desks of newspapers and magazines back home to write about you, your company, your production, your client and the festival. As we see it everyone is a winner at the WorldMediaFestival in Hamburg. We are very glad for the early success of your event, and we will back next year.

SUSANNE LIPPERT
MANAGING DIRECTOR
SANTA FE NATURAL TOBACCO COMPANY EUROPE GmbH, GERMANY
Many thanks for the excellent evening....I must congratulate you wholeheartedly. The whole occasion was so well organised and was a lot of fun. I've been to lots of awards ceremonies. But yours paid loving care to all the details. Thank you for the opportunity of being there. Wishing you a pleasant Whitsun holiday.
BOB MARSHALL
PROJECT DESIGNER, CINÉCOSSE, GREAT BRITAIN/SCOTLAND
. . .Both my clients and I very much enjoyed attending the awards evening in Hamburg on the 15th May. We had a great time and may I congratulate you and the festival team on your hard efforts in putting together a wonderful show. I am sorry we did not get the opportunity to talk with you on the evening, but unfortunately we were unable to get much more time off to enjoy the screenings day and also to see more of Hamburg. . .
With very best regards . . .
UTE UND WOLFGANG HUSCHERT
HUSCHERT MULTIMEDIAL, GERMANY
PRÄSIDENT DES BUNDESVERBANDES DEUTSCHER FILM- UND AV-PRODUZENTEN
Ute and I would again like to thank you very much indeed for the invitation to the screening and the successful gala evening. We enjoyed it very much and hope that it will be just as good next year even that means an enormous amount of work for you. With its excellent showing of prize winning films and the short presentations in the auditorium, as well as the awards ceremony at the Delphi, the worldmediafestival has certainly, in my view, placed itself at the head of German festivals and congresses. It was very interesting, informative, entertaining, international and well organised.
Once again thank you, thank you, thank you.
WILLIAM MCCLURE
CBS NEWS LONDON, GREAT BRITAIN
. . . thank you very much for all your hospitality and interesting screenings and personalities. I would like to come again !
Best regards . . .
- - -

. . . Again, my congratulations for organizing such an impressive and rewarding film festival. It was better than Cannes !
MARK DAMEN
DG IPR-P, BELGIUM
. . . The film crew I'm working with right now, stopped filming for one day so I would be able to go to Hamburg. They were all very happy and we did drink champagne today. . .
Greetings
- - -

Still filled with emotions of winning the BIG price of the Worldmediafestival, I think every day of that wonderful experience. Every minute of the day I am still thinking about it, as if it were a dream. Is this real? Did I really win this prize on a very challenging festival with lots and lots of quality programs ? It was such a good feeling to know that the jury understands what I did. . . . I also find that the low profile presence of jury members was perfect. In Belgium I have never been nominated for a price on local festivals. On some occasions some members of the jury criticised my film: I have a bad influence on youth, too much sex, too much violence. In Germany though, you understood I use the language of the young one to teach them about something else: the danger of the HIV-virus.
THANKS, THANKS, THANKS.
THILO MOSCH
I-D MEDIA AG, GERMANY
Very many thanks for the great event! It was absolutely top-class !...
SEPPO SAARINEN
METRONOME FILM, FINLAND
Thank you!!!

We want to thank you for the wonderful party and fine Festivals all together! We all had good time! I will soon make the reservation about the duplicate of the Globe Silver award about the "Sibelius" film. . .
Yours sincerely . .
MARCEL NEUMANN
GESCHÄFTSFÜHRER visavis FILMPRODUKTION, GERMANY
In our hectic daily lives we tend to dedicate ourselves much too quickly to our ,normal' work after a few moments of celebration. Nevertheless I would to like to express my recogntion of this year's worldmediafestival. The film we entered faced extraordinarily strong competition as well as a high-quality international jury. Seen in that light, the two prizes our entry won take on a particular gleam. The awards will certainly make an effective contribution to our PR work. The granting of special awards from organisations such as the German PR Society and the UN Department of Public Information brings the Festival additional renown. My overall impression at the end of the day was of professional preparation and event organisation.
Frau Chinbuah, I congratulate you once again on the worldmediafestival - a highly successful initiative.

Best wishes from Berlin!
HANSJÖRG FUHRKEN
EXECUTIVE CREATIVE DIRECTOR, OGILVYINTERACTIVE, GERMANY
The stay in Hamburg was an inspiration for the team. I regret very much that I couldn't make the date, and have made myself a promise to make up for that next year :-)
MARTIN SCHNEIDER-HILLEN
GESCHÄFTSFÜHRER AVM MOVING PICTURES GMBH, GERMANY
1. VORSITZENDER DER "AV-MEDIEN NORD ARBEITSGEMEINSCHAFT E.V."
The worldmediafestival has given me the possibility of getting an overview of the industrial film sector in the shortest possible time. After one day I know what "state of the art" is. In the evening I then have the chance to meet sponsors, directors and producers in a pleasant atmosphere.
How could I invest my money better?
WOLFGANG VÖGELE (MANAGING DIRECTOR)
MARKUS ZIMMER (DESIGNER)
LACON CORPORATE DESIGN-MANAGEMENT GMBH, GERMANY
Dear Mrs. Chinbuah,
On behalf of all my colleagues in LACON Design we would like to thank you very much for the intermedia-Globe GRAND AWARD and the wonderful event! Both the perfectly-organised screening and the successful presentation of the awards exceeded our wildest expectations! We were particularly pleased by the international nature of the others sitting at our table at the gala dinner. As a result, we have been able to return to Lake Constance with not only many unforgettable impressions and the award, but also new friends in Japan, Italy and the United States. We enjoyed the WorldMediaFestival very much and already look forward to being there again next year.
NAILA FAROUKY
SESAMEWORKSHOP, USA
I apologize for the delay in my response. I have only just returned to New York since I saw you last in Hamburg - I was on a whirlwind trip to London and Bangladesh. First, I wanted to thank you for everything. The event was a real success and my co-producers and I were thrilled! . . .
JIRO FUJIWARA
UNIVERSAL JOINT, JAPAN
Dear Ms. Chinbuah-san,
How are you? It was a very wonderful Festival. They were days like a dream for me. Thank you very very very much really. I appreciate your endeavor. It was good to see the image of the world of us. You were allowed to be able to become the person of the world and an acquaintance. I who says again am really grateful. I appreciate your attention to the matter. A new work is made toward the next year.
HAGEN GOTTSCHALCK
HAGENFILM GMBH, GERMANY
Still completely bewitched by the wonderful evening yesterday at the WorldMediaFestival awards ceremony, I wanted once again to thank you and your team very sincerely for a magnificent Festival. It really is something special to receive an award at such an outstanding Festival, and to win the Grand Prix is as if one had won an Oscar. We are all pretty proud of the honours which we received yesterday. For us, as a relatively new film production company, this recognition is fantastic confirmation of the quality of our work and also motivates us for our next projects (with which we hope to attending again over the next few years). Many thanks and have a great day.
SHEREEN EL MELIGI
ALKARMA PRODUCTIONS, EGYPT
I would first like to thank you for a wonderful time in Hamburg, and I hope to see you again next year. It was a great opportunity to meet you.. . . Again I would like to thank you for your gracious hospitality, and wonderful organization of an unforgetable event.
JUTTA ZÖRB-ARNOLDI
MERCK KGaA, GERMANY
Many thanks for the marvellous and impressive Festival. Taking part was something very special.
SEPPO PALMINEN
SMILE AUDIOVISUAL OY, FINLAND
Back in Helsinki, full of energy and excitement. Thank you so much for a wonderful event. At least for me it was a well deserved break to charge batteries. Please, make it two days session next year. We could see more films screened (not just in the video library). My opinion has always been that when I leave Finland for an international festival, I want to be abroad at least three or four days. So, I spend time in Hamburg anyway. Think about it. And thank you for the Grand Award. Hemmo and Tauno were totally shook up and even I (normally prepared for anything) was surprised and happy.
TAKESHI INOUE
OSCAR PRODUCTS CORPORATION, JAPAN
Thank you the other day. I was very much impressed at the very exciting festival. I improve myself for the confidence and the encouragement, and I want to try it in the step which the next is to again. I am looking forward to the day which it can see again.
EMIKO OKUMURA
CREATIVE HOUSE OKUMURA, JAPAN
I came back to Japan in safety. Thank you very very much for the wonderful awards night. And thank you for your kind help for my guest. It was a great honor for me to get the intermedia globe-Silver and to be charged with the important duty as a presenter on stage. Your festival is just worldwide. Whenever I attend your festival, I can communicate with many people of many countries. The experiences are very exciting. Thank you again for everything you did. I would like to come again next year to make a excellent film.
Many many thanks from Emiko
VIKTORIA VACZI
UNITED VISIONS TV & FILM PRODUCTIONS GMBH, GERMANY
First of all many thanks for the splendid event yesterday evening. We were very pleased to be there again this year, and hope to see you again next year
KLAAS VAN DER MEULEN
KLAAS VAN DER MEULEN'S FILM ASSOCIATION, THE NETHERLANDS
. . . we had a lot of fun last Wednesday, thank you very much.
LUIS FLORES, MODEL AG SWITZERLAND
MARKETING & SALES, MEMBER OF THE CORE TEAM
Good evening Mrs. Chinbuah,
now back in Weinfelden, I would like to thank you very much - on behalf of all of us as Model - for the Intermedia Globe Gold Award " Intelligent Packaging " and the event yesterday in Hamburg. It was personally my first time at the Festival and a special experience. I was very impressed by both the screening and the original presentation of awards. Our producer , MUVI Films of Flurlingen, did not exaggerate when they spoke last year about intermedia's World Media Festival.

We came home with many impressions as well as 'our' Gold Award. If in the future there is a possibility of a new production, we shall certainly try to be among the 'chosen few' again.Greeting from Weinfelden
ACHIM BEISSWENGER
BAVARIA FILM INTERACTIVE, GERMANY
Once again I'd like to thank you very sincerely for the successful event organisation. We at BFI along with our clients were able to have a very enjoyable evening. Best wishes from Film City
THOMAS OTTENSMANN
DIRECTOR NEW MEDIA, BERTELSMANN STIFTUNG, GERMANY
I think the concept of the WorldMediaFestivals is first class, because it rewards work with 'new media' that is unconventional and innovative, but at the same time highly professional.
DR. HANS GEORG KLOSE
UNTERNEHMENSKOMMUNIKATION, CLARIANT GMBH, GERMANY
Once again many congratulations on a top-class event. May you have a fair wind for many years to come!
- - -
Two weeks ago the ITVA awards took place in Cologne...when I compare that to your upbeat party in Hamburg, I can only say I take my hat off to you. You were wonderful, the rooms perfect, the atmosphere great and the band a hit. So once again many congratulations. And I beseech you to make the WorldMediaFestival to Germany;s No 1 - then in future we won't have to worry about all the other rubbish.
DR. ULRICH DITTLER
HVB AKADEMIE NEUE MEDIEN, HYPOVEREINSBANK, GERMANY
I would like to thank you again very sincerely for the success of yesterday evening. It was a terrific awards event (special compliments to the outstanding presenters) and a really magical evening in Hamburg.